Welcome to the Berry's Roofing Website
Berry's Roofing are based in Swindon, Wiltshire near Cirencester in Gloucestershire. An established, professional roofing company, Berry's Roofing specialise in Cotswold stone tile roofing together with slate, concrete and natural stone roof tiling including domestic and listed building roof replacements, roof repairs, roof patching and general roofing maintenance.
No roofing job is too small, please call Berry's Roofing on 07930 893 195, we provide no obligation, free estimates, we are fully insured and all our work is guaranteed.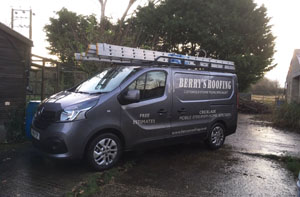 Berry's Roofing, Swindon, Wiltshire
Berry's Roofing in Swindon are an experienced Cotswold roof tiling, general roofing, re-roofing and roof repairs company covering towns and villages throughout Wiltshire and Gloucestershire.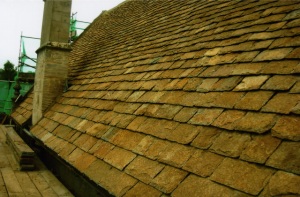 Cotswold stone tile roofing and roof repairs
Cotswold stone tile roofing, new Cotswold stone tile roofs, Cotswold stone tile roofing repairs, roof renovations, partial and full roof replacements, new roofs, general roofing and general roof repairs.
Cotswold Stone Tiles For Sale
We make our own Cotswold stone roof tiles and often have tiles available for sale. We can supply both large and small quantities to individuals and other roofing contractors.
Please call us on 07930 893 195 or email info@berrysroofing.co.uk for details of our current stock levels.